Sydney Sweeney is one of the most talented and promising actresses in Hollywood. With over 30 production projects under her belt, one of her most iconic roles is playing Cassie Howard in Euphoria. She has also been featured in notable shows like The Handmaid's Tale, Sharp Objects, and Everything Sucks! Were Sydney Sweeney's parents always open about their daughter's career?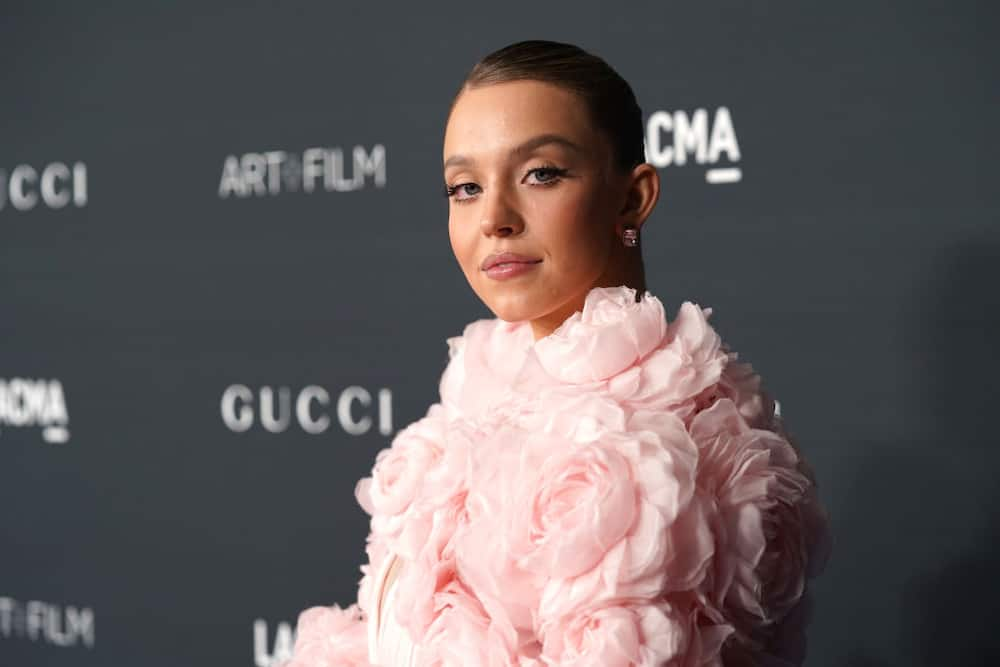 As Viola Davis put it in her book, overcoming the hurdles in the competitive Hollywood entertainment industry is the most challenging part of becoming a star. It takes more than a skill to do so. A consistent support system is the fuel needed to push through, and Sydney Sweeney's case is no different. Sydney Sweeney's parents played a significant role in her career success. How so?
Who are Sydney Sweeney's parents?
Sydney Sweeney's parents, Lisa Née Mudd and Steven Sweeney, have two children, and Sydney is their eldest. They are gainfully employed, although they did not pressure their daughter to follow their steps. Go through these hints as they unpack what it is like to have a celebrity child in their view.
Sydney Sweeney's mom in real life
Sydney Sweeney's mother's name is Lisa Sweeney. Lisa is an alumnus of Gonzaga University School of Law pursuing a legal practitioner career. She previously worked as an assistant attorney general of the Washington State Office of the Attorney General and later became an attorney in Spokane, Washington.
What happened at Sydney Sweeney's mom's birthday?
According to a publication, Lisa celebrated her 60th birthday in 2022 and had her party in her home state of Idaho. She was pictured wearing a cowboy hat and boots, riding a mechanical bull. Sydney shared the photos on Instagram, captioning them,
No better way to celebrate my momma than a surprise hoedown.
In one of the photos that Sydney Sweeney's brother shared online was a man assumed to be Sydney Sweeney's dad. He was pictured wearing a t-shirt with the Blue Lives Matter flag.
Shortly after posting the photos, they went viral and social media users criticised the family's wardrobe, deeming it insensitive and unnecessary. A bold Sydney responded to critics via Twitter, claiming her family was celebrating her mum's 60th birthday and had no intentions of turning the occasion into painting a specific political statement.
What do Sydney Sweeney's parents do?
Unlike his wife, who is an attorney, there is a dearth of information about Steve Scott Sweeney. It is evident that Sydney Sweeney's dad is in the medical field, although specifics around his career are not publicly available.
Lisa Née Mudd and Steven Sweeney's children
The couple had their first child, Sydney Sweeney, on 12th September 1997 in Spokane, Washington. Sydney is not their only offspring; they have a second child, Trent Sweeney, who is younger by a few years.
Sydney Sweeney's parents and their daughter's career path
In an interview, Sydney recounted how she told her parents she wanted to be an actress when she was 11. She created a slideshow presentation of her prospectus career in the entertainment industry. Despite her effort, her parents thought her dream was farfetched; hence, it took her assembling a five-year business plan presentation. They gave her a chance, and as years passed, Sydney started recording success here and there.
Sydney has significantly succeeded by being featured in TV shows like Euphoria and on the cover of Flaunt magazine. S
The family relocated to Los Angeles, where the action is. This move granted Sydney a better chance at penetrating the market. Relocating to Los Angeles meant the family had to deal with the financial implications of living in LA, granted the cost of living in Spokane was significantly lower.
In December 2020, she shared $12,000 with different eateries in the region. The food joints were to distribute food to the local communities in destitute asylums.
Did Sydney Sweeney's parents watch Euphoria?
According to reports, Sweeney's dad was not the only one of her parents who struggled with the show's content. Sydney confirmed that her mother had reservations about watching Euphoria due to her daughter's explicit scenes. However, she eventually got used to the content and can now watch the show.
Sydney Sweeney's nomination for the Primetime Emmy Awards in 2022 is the most significant milestone in her career. It also assures Sydney Sweeney's parents that their sacrifice for their daughter is paying off.
READ ALSO: Who is the son of Michael Schoeffling and Valerie Robinson, Zane Schoeffling?
Briefly.co.za published eye-opening details about Zane Schoeffling, Michael Schoefflin and Valerie Robinson's son. Where is he? What does he do?
Despite his father's success and fame, Zane Schoeffling is a celebrity child who maintains a private lifestyle. His biography hints at his relationship with his family, career ventures and possible whereabouts.
Source: Briefly News