Movies
These last few months have been quite good for Netflix, as it has added some great titles to its catalog. Now it is a comedy and action movie that shines in the top 10 worldwide. Here, check which one it is.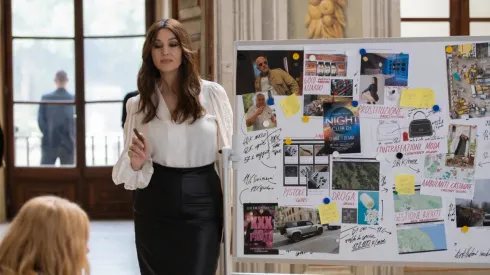 Comedies and Netflix go hand in hand. This week, several foreign titles took the top spots of the most watched movies on the platform. However, now it is an American production that shines in the top 10 worldwide.
This time it is an action comedy led by one of the most popular actresses in the industry: Toni Collette. The 50-year-old star is known for great works such as The Sixth Sense with Bruce Willis and Hereditary with Milly Shapiro.
The #6 ranked story follows a suburban American woman who inherits her grandfather's mafia empire and, guided by the Firm's trusted consigliere, defies everyone's expectations as the new head of the family business.
Mafia Mamma is Netflix's most-watched comedy-crime film worldwide
Mafia Mamma is one of Netflix's newest acquisitions, as the comedy joined the catalog just a few months ago. The story starring Toni Collette and Monica Bellucci managed to position itself in the top 10 worldwide, being number 6 on the list.
Although it is one of the most chosen titles by users of the streaming platform in different parts of the world, this is not the case in the United States, since it is not available on the service. Instead, it can be rented or purchased through Amazon Prime Video.
The complete cast, in addition to the two top actresses, is composed of Alfonso Perugini, Yonv Joseph, Giulio Maria Corso, Dora Romano, Sophia Nomvete, Tommy Rodger and Tim Daish. The film was directed by Catherine Hardwicke (Twilight and Red Riding Hood).