When it comes to marketing activities for your business, you would always want to get the most out of every effort and investment. You would want your campaigns to be effective and efficient so that you can maximize your return on investment (ROI). 
Maropost is a powerful platform ranked 201,906 with an annual revenue of $50M – $75M. It can help you achieve this goal through its highly intuitive and expansive features and services. 
It offers an array of tools and resources that allow marketers to create engaging campaigns that are sure to drive conversions and lead generation, ultimately resulting in an increase in sales for the organization. 
What is Maropost? 
Maropost is a cloud-based customer engagement platform designed for marketing professionals who need an all-in-one solution for their digital marketing needs.
Maropost features include email, SMS, web push notifications, mobile app messaging, and more in a unified, easy-to-use interface. 
With its comprehensive suite of tools and features, merchants can easily create automated workflows that will help them reach their desired goals while expending minimal effort. 
How Does Maropost Help Marketers Maximize Their ROI?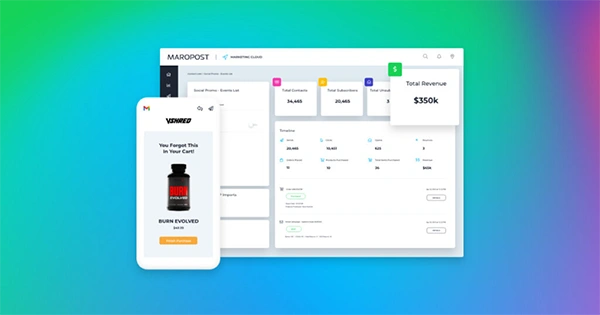 There are a number of ways in which Maropost helps marketers maximize their ROI from marketing efforts: 
Automation: One of the key benefits of using it is its ability to automate various aspects of marketing campaigns, including segmentation and personalization tasks like sending emails or messages at specific times or based on user behavior or other criteria set by the marketers themselves.


 
This saves time and ensures optimal performance while freeing up resources for other essential tasks related to the campaign, such as content creation or analytics tracking. 
Segmentation & Personalization: Another great feature of it is its ability to segment audiences into smaller groups according to specific criteria such as demographics or interests so that they can receive personalized messages tailored specifically for them, which have proven time and again to be more effective than generic messages sent out en masse without any targeting whatsoever.  
A/B Testing & Optimization: With A/B testing capabilities built right into the platform, marketers can quickly determine which version of their message performs best with each audience segment before rolling it out across all channels at scale, thus maximizing overall returns from each campaign in terms of leads generated and conversions achieved.
Analytics & Reporting: Last but not least is the reporting capability offered by it which allows marketers to track key metrics such as open rates, click-through rates (CTRs), bounce rates, etc., enabling them to take necessary action if these metrics don't meet expectations thus ensuring maximum performance from each campaign launched via this powerful platform.
Integration with Third-Party Platforms: In addition to offering a wide range of features within its own platform, it also integrates seamlessly with third-party platforms such as Salesforce CRM or MailChimp, allowing users access to even more powerful capabilities when creating their campaigns.  
Easy Setup & Training Resources: Setting up your account on Maropost doesn't require any technical knowledge whatsoever – simply follow along with step-by-step instructions provided on the platform itself, or avail free training resources available online, if needed.
Features of Maropost Marketing Cloud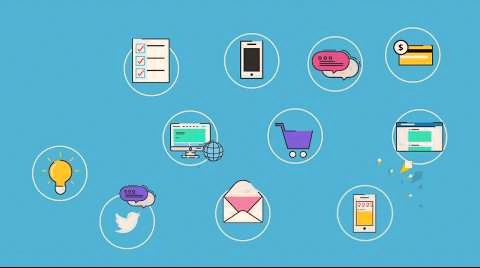 Maropost marketing cloud has a lot to serve. A few of its features are as follows:
Email Marketing
Deciding where to invest marketing dollars is not easy at all. Likewise, email marketing is way more important for businesses to grow since it's a marketing workhorse. One of its features is email marketing which allows users to build personalized emails, send outbound emails, manage email deliverability, and enjoy automated email responses. 
Do You Know?: Maropost is most popular in the United States in the Marketing Platform category.
Online Marketing
As you all know, online marketing increases brand awareness. With its usage, business holders can enjoy landing pages and forms, mobile optimization, dynamic content, A/B testing, and search tracking and optimization.
Lead Management
A lead management program is considered one of the most critical components of a successful business strategy. Similarly, it offers users the advantage of data quality management, segmentation, and CRM lead management. 
Campaign Management
Maropost helps businesses to plan, execute, and track ongoing marketing campaigns. Its program management feature is important for all kinds of organizations. It is basically a process of managing multiple projects under one group. 
How Can Marketers Get Started with Using Maropost?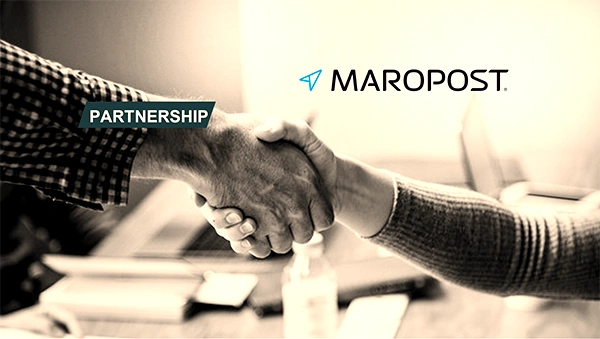 Getting started with using Maropost is quite simple – just sign up for an account here. From there, you'll be able to use all its features straight away – no coding required! Also, there are several helpful tutorials available online within both written and video formats should you ever need help understanding how it works. Lastly, don't forget about the support team, which is always ready to answer questions regarding anything related to its usage whenever you have one.                  
Reviews
Efficient and easy-to-use tools
Philips A. (Marketing and CRM Specialist Enterprise) – "Key features of Maropost Marketing Cloud include SMS campaign, contacts management, organized transaction email, Multi-channel marketing, and Email marketing automation. All these features make it the perfect software for your business. It provides very highly advanced automation tools. It also provides power for different data collection from several channels".
Solid and robust ESP for all skill levels
Ralph R. (Director of Email Marketing Small-Business) – "I've been with Maropost for many years and they've continued to add new innovative and robust features to their platform. I'm a huge advocate for the workflow tools as well as their segmentation tools which allow experienced marketers to increase flexibility, enhance segment targeting, and execute all marketing ideas".
In conclusion, it offers an impressive range of features designed to make life easier for digital merchants. By leveraging automation, segmentation personalization, A / B testing optimization, and analytics reporting, plus integration of third-party platforms, users are able to get maximum returns from every campaign they launch through this powerful customer engagement tool.
The reviews noted above from satisfied users underscore the platform's efficiency and reliability. It highlighted its advanced automation tools and features. No matter whether you are a marketing professional or a small businessman, Maropost's adaptable features are customized for specific needs.
---