In this series, Realscreen spotlights producers who are reinventing their approaches to their craft — through revamping their business models, exploring new genres of unscripted and non-fiction content, moving into multi-platform territory, or all of the above. Here, we talk to Russ McCarroll of Pocket Square Productions about the company's growth since its 2019 launch.
In an industry that veers between opportunity and uncertainty, production companies of all sizes must stay on top of new approaches in both creative development and business practice.
New York–based industry veteran Russ McCarroll, who launched Pocket Square Productions in 2019 after a long run as a buyer for networks like Discovery and History, accomplishes this by extending the range of genres he's working within and partnering with content companies that can further his aim of "growing slow and steady, while also looking for new stories to tell and ways to get those stories out into the world."
McCarroll (pictured top) is employing the latter strategy through a coproduction pact with footage company Shutterstock, which announced its move into original content through its Shutterstock Studios in June. Pocket Square is teaming on development and production of several projects with Shutterstock, with the feature doc The Money Shot and the docuseries Boy Bands: Treasure or Tragedy already being prepped for the marketplace.
The Money Shot, which McCarroll is also directing, explores the intertwined relationship between celebrity photographers and their subjects, and how it has evolved and been commoditized in recent decades. The boy band project chronicles the evolution of this pop music phenomenon, from the Jackson Five and the Beatles to K-Pop in the present day.
Both projects make ample use of Shutterstock's vast archive catalog, and McCarroll says that in today's buying climate, with documentary enjoying a hot streak, partnering with a company like Shutterstock makes good sense from both business and creative perspectives.
"What really attracted me to the deal was the assets, the archive," he says. "A lot of what is happening in the documentary world now centers on archive and access to it."
Having that catalog at his creative disposal isn't just handy for production, but for sparking ideas to develop as well, he says.
Beyond forging creative partnerships, another important consideration for a fledgling prodco is growth. In June, McCarroll brought on another production veteran — Sarah Whalen (pictured below), who had stints at the EVP level at Original Productions and Tremendous! Entertainment — as his EVP of production and development.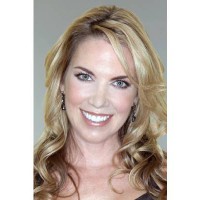 "We had the pleasure of working together some time ago, and as I wanted to continue growing the company and moving into these different areas, it became clear that I needed a partner," McCarroll says.
Having a partner with Whalen's range of experience will help broaden Pocket Square's slate. The company came out of the gate with two lifestyle projects — rebooting the format Sell This House for A+E network FYI, and The Fieldhouse for Magnolia Network and Discovery+ — and is now moving into other areas such as history (The Devil Speaks: Eichmann's Lost Confession, produced with MGM Worldwide Television Distribution and Israel's Sipur, and currently being shopped for the U.S. market) and scripted. But this amount of growth needs to be carefully planned.
"The biggest challenge everyone is facing right now is figuring out where the content world is heading with the consolidation and mergers," he says, pointing to the recent loss of HBO Max as an unscripted buyer as evidence.
"There is a lot of turmoil in the industry right now. We've been pretty diligent about growth. Ultimately, what makes for a successful company is finding the right stories to hone in on. So I'm very comfortable with having grown slowly."
McCarroll's time as a buyer informs his production process, as he says he naturally looks for the kinds of projects he would have bought, which he identifies as content that "defines or changes your perceptions of the world." But he admits he's happy working on the seller side of the fence now.
"I've been lucky to work with a lot of really good people," he says about the notion of returning to buying after running his own shop. "But I always remember what [former A+E Networks topper] Nancy Dubuc told me: 'More than anything, pick your boss.'"
This is just some random content to show the different layouts possible
™ Realscreen is a trademark of Brunico Communications Ltd. Site copyright © 1997-2022
Realscreen title, tagline and logo are trademarks of, and the events are produced by Brunico Marketing Inc.
View our privacy policy
™ Realscreen is a trademark of Brunico Communications Ltd. Site copyright © 1997-2022
Realscreen title, tagline and logo are trademarks of, and the events are produced by Brunico Marketing Inc.
View our privacy policy
We understand your decision to use an ad blocker, however realscreen journalism takes time and funding…
Subscriptions and advertising are both necessary to fund the journalism we bring to you.
Please, whitelist realscreen.com in your ad blocker and refresh your browser.